REGISTER ONLINE BY DECEMBER 15, 2019!
See below for further information.
The KCACTF Allied Design and Technologies Award provides opportunities for students in design and technologies, but outside the realm of scenic, costume, lighting and sound design. Its purpose is to provide student designers, technicians, and craftspersons the feedback from professionals working in the field; to give them national recognition, and to allow them to expand their opportunities by attending and participating in the United States Institute for Theatre Technology Annual Conference and Stage Expo.
This Award is open to students who have completed major design or technology projects in areas including (but not limited to) makeup, projection, properties, millinery, masks, tech, wigs, scenic art, draping, tailoring, technical direction, puppets, special effects, costume craft, audio engineering, etc. on a play produced in association with the school where they are a current student during the current festival year.
Students who have designed or crafted any qualifying aspect of a fully produced show, and their school has entered at least one KCACTF associate or participating entry during the festival year are eligible to participate in their regional festival Expo for this award.
If in doubt whether work is eligible, students should contact the regional chair of Design, Technology & Management.
"Student" is defined as: a) an undergraduate student who is registered for a minimum of six semester hours or nine quarter hours at the time of production; b) a graduate student who is enrolled for three semester hours or four quarter hours at the time of production; c) a continuing part-time student who is enrolled in a regular degree program at the time of production.
In Region III, a student who has had the primary responsibility for any allied design or technology project for a production, at a school that has entered at least one associate, or participating production, is invited to enter their work in the KCACTF Allied Design and Technologies Award.
There is no nomination process, nor is participation tied to the response or the respondent(s).
To participate, students need only register for the regional Design Exposition via the online registration form. Students must register even if they are listed on the production entry form and/or listed on the production response.
Students involved with participating productions may attend the regional festival regardless of whether the production itself is selected for the regional festival.
Allied Design and Technologies
Award Application
Participants are asked to prepare a display of their design and present it at the Region III Festival. In order to help the respondents understand the process and intentions of the project, it is important that students present those materials which most clearly tell the story of the process and evolution of their design from your first artistic or production meeting to the stage.
Portfolio materials that have proven most useful for the presentation include combinations of the following: a project or design statement, research images or sounds; preliminary and final sketches; preliminary and working models; the actual prop, costume, costume accessory, wig, prosthetic piece, etc. (depending on space availability); process research; drafting, including details, sections, etc.; single line equipment hook-up charts; recorded sounds or images; manipulations of sound or images that led to cues; equipment, parts, and material lists and samples; costume plates, fabric and trim swatches, costume plot, make up charts and sketches, tracking sheets, production photographs, design and construction bibles; story boards; and the like. This is in no way meant to be a definitive list.
Actual props, costume craft items and the like MAY be included, and table space may be requested. For specific details on size and format of display panels, please see:
A one-page statement of the design approach to the production, or a description of the project's parameters is strongly recommended. It is strongly recommended that students bring their materials in person to the DTM exposition space at the specifically scheduled time for installation of all exposition materials (see top of page). Those who cannot bring materials in person may send materials to the festival host. The student is responsible for providing the appropriate mailing and insurance charges, and a diagram of how to mount the design.
When the student checks in and is assigned a panel, they will also be given an assigned time at which the preliminary response will take place. Students will be asked to present their work to a panel of Respondents. Each student will give a short oral presentation of their project, followed by a question and answer session with the Respondents. Exact timing will depend on the number of entries, but usually there is about a minute for the oral presentation, and about 4 minutes for the response.
The Respondents will select students to advance to a final round. During the final round, each designer/technologist will again be asked to present their work, and will be given a longer period with the Respondents to discuss their work.
The respondents may choose one Allied Design and Technologies Award recipient if they feel that there is work of sufficient quality to advance to the national level. "Sufficient quality" will be determined by the Respondents and regional DTM chair(s). Please note: designers/technologists that are not present, will not be eligible for national consideration.
The Regional Allied Design and Technologies Award recipient will be invited to attend the annual United States Institute for Theatre Technology (USITT) Annual Conference and Stage Expo in Cincinnati, OH, in March, courtesy of KCACTF. Specific information will be given to the award recipient at the conclusion of the regional festival.
Students entered in KCACTF Allied Design and Technologies may also be under consideration for the following:
The Stagecraft Institute of Las Vegas Award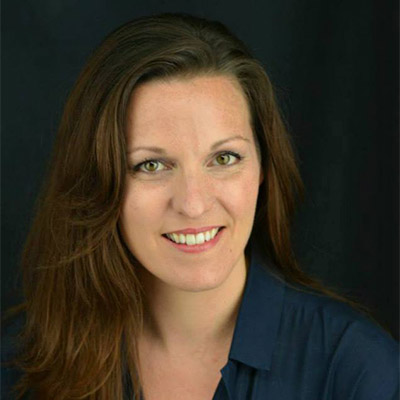 Misti Bradford
Co-Chair Design, Technology & Management
University of Wisconsin – Parkside
Associate Professor and Chair
Theatre Department
900 Wood Road
Kenosha, WI 53141-2000
716.400.2459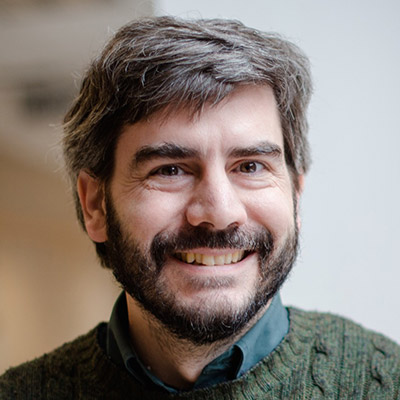 Christopher Plummer
Co-Chair Design, Technology & Management
Michigan Technological University
Professor, Sound Design
Commissioner, Sound Design & Technology USITT
209 Walker
1400 Townsend Drive
Houghton, MI 49931
906-487-3282