REGISTER ONLINE BY DECEMBER 15, 2019!
See below for further information.
Regional Design Projects are intended to serve Region III student designers with the opportunity to showcase their work for non-realized design projects, and to receive response to their work that will help them improve their design skills and grow as designers.
There are two entry divisions, Undergraduate and Graduate. All entrants must be currently enrolled students of colleges and universities in Region III at the time of the festival.
Categories of entry include Scene Design, Costume Design, Lighting Design, Makeup Design and Sound Design. (Wig/Hair Designs may be included as a Makeup Design entry, and Projection/Media Designs may be included under either Scenic or Lighting Design)
All entries must be original designs conceived and rendered by the entrant for one of the allowed plays:
The purpose of the KCACTF Awards for Theatrical Design Excellence is to provide student designers with feedback from professionals working in the field; to give outstanding student designers, national recognition; and to provide the opportunity for student designers to exhibit their work at the Kennedy Center. The KCACTF Awards for Theatrical Design Excellence are National-eligible, meaning the participants may be selected to advance to the National KCACTF Festival in April.
Students may not enter more than one design in any category, but may enter multiple categories. These designs are not to be entered in any other award category such as: KCACTF Theatrical Design Excellence Award or Design Storm.
Chicago
Music by John Kander Lyrics by Fred Ebb
Book by Fred Ebb & Bob Fosse
The Trojan Women
by Ellen McLaughlin
Rhinoceros
by Ionesco
Arcadia
by Tom Stoppard
Haroun and the Sea of Stories
by Salman Rushdie
Adapted by Tim Supple and David Tushingham
Sheila's Day
by Duma Ndlovu
available in Black South African Women: An Anthology of Plays
Students may not enter more than one design in any category, but may enter multiple categories. A design may not to be entered in any other award category such as: KCACTF Theatrical Design Excellence Award or Design Storm.
Comedy of Errors
by Shakespeare
Floyd Collins
music and lyrics by Adam Guettel, and book by Tina Landau
Enemy of the People
Arthur Miller adaptation
She Kills Monsters
by Qui Nguyen
The Legend of Georgia McBride
by Matthew Lopez
Revolutionists
by Lauren Gunderson
How to Participate
To take part in the Regional Design Project, students need only complete an online registration form. If entering more than one category, a separate form must be submitted for each entry. There is no entry fee.
Student designers are asked to prepare a display showing their design, and present it to a team of respondents at the Region III Festival. All designers will receive feedback in both an oral response session with a panel of design respondents and written response from regional faculty respondents.
Regional Design
Projects Application
Preparing the Design and Display
Please read the Region III Exhibit Format Recommendations for a description of the display panel you will be given and for some suggestions on how to plan your display.
Region III Exhibit Format
In order to help the respondents understand your design process and intentions, it is important that designers in all categories present supporting materials, which most clearly tell of the story of the process and evolution of the design.
Supporting materials that have proven most useful include combinations of the following:
Drafted ground plan, graphic presentation of the design that incorporates color, texture, value, atmosphere, and scale. This may be in the form of research, renderings, sketches, model, photography or a combination thereof. Scenic models should be done in 1/4″ scale. Larger scale models may not be able to be displayed in the exposition.
Six to twelve representative renderings or color plates with costume fabric swatches attached; a color chart or color board to give an overview of the designer's approach to the play as a whole; presentation of the design that incorporates color, texture, value, and scale in the form of research, renderings, sketches, photography or a combination thereof.
Drafted light plot, section, cue list and magic sheet; visual presentation of a significant moment in the play showing how the design uses the variable properties (color key, light sketches, storyboards, etc.); support materials such as research or visual representation from other media (paintings, photographs, collage, etc.), which might help clarify the design idea. Type of space, setting or other restrictions are at the discretion of the student designer, but must be clearly indicated in the presentation.
Renderings of each character; separate makeup character worksheets with the colors listed for each area (i.e. base, cheeks, eye shadow, lips, hair color, etc.); research or visual representation from other media (paintings, photographs, collage, etc.) that might help clarify the design idea.gs.
Visual research and any other sources of inspiration that demonstrate the designer's process and evolution; paperwork (such as sound plot, board hook-up, speaker placement, etc.) illustrating how the design should be implemented; five or six cues recorded for the play. 
For sound designs, in addition to their posters, a 5.1 Q-lab system with a large 1080p display will be provided. Students will each be scheduled 15min of tech time to test their Q-lab presentation. Students should make a Q-Lab with their sounds and 1080 x 1920 images/slides to provide context for each cue. The presentation should run from 1-3 minutes of length. This will not be shared with the respondents during your presentation. Instead, during your presentation you need to provide two to four specific cues you can ask a provided board op to play. Respondents, will have access to your full Q-Lab presentation. With such limited tech time students will only be successful if they come with a well programmed Q-Lab project that they are simply testing on the display system. Students with questions should contact the Regional DTM Chair.
This is in no way meant to be a definitive list. Your guide should be those items that help us understand your approach to YOUR design. A one-page statement of the design approach to the production is strongly recommended.
Arrangement of materials within the mats is at the discretion of the student designer but should include on the face of one panel:
Name of student designer
Title of play
Entry category (i.e. Undergraduate Scenery, Graduate Costume, etc.)
SPECIAL NOTE: Don't include your school name on the face of your panel. You don't need to remove it from drafting or paperwork, just don't create labels to specifically name your school.
It is strongly recommended that students bring their materials in person to the design exposition space at the specifically scheduled time for installation of all exposition materials (see top of page). Those who cannot bring materials in person may send materials to the festival host. The designer is responsible for providing the appropriate mailing and insurance charges, and a diagram of how to mount the design. Deviations from this timeline must be cleared with the Regional Design, Technology & Management Chair.
The Response Process
When the student designer checks in and is assigned a panel, they will also be given an assigned time at which the preliminary design response will take place. Designers will be asked to present their designs to a panel of Design Respondents. Each designer will give a short oral presentation of their design, followed by a question and answer session with the Respondents. Exact timing will depend on the number of entries, but usually there is about a minute for the oral presentation, and about 4 minutes for the response. Students with cues might go over 5 to 15 seconds on the oral presentation to play a cue or two. The total time doesn't increase so students must carefully manage the playback time so that they can get to the discussion.
The Design Respondents will select a group of designers in each category to advance to a final round. During the final round, each designer will again be asked to present their design, and will be given a longer period with the Respondents to discuss their work. Based on the designers' displays and oral presentations, Awards of Merit may be awarded in each category at the discretion of the Design Respondents and members of the Design, Technology & Management Committee. (NOTE: In recent years it has not been uncommon for the respondents to select regional award recipients without regard to the designers classification as a graduate or undergraduate student.)
It is to the designer's great advantage to be present for both rounds of responses. The Respondents will have a better feel for the process if the designers can discuss their ideas with them. Designs may, however, be displayed and receive response whether or not the student designer attends the Festival.
Each student designer participating in Design Projects, regardless of whether they advance to the final round, will also receive a written evaluation from at least two regional respondents other than the Design Respondents.
First-time participants in the Regional Design Projects will also be eligible for the Focal Press/Rafael Jaen Show Case Award.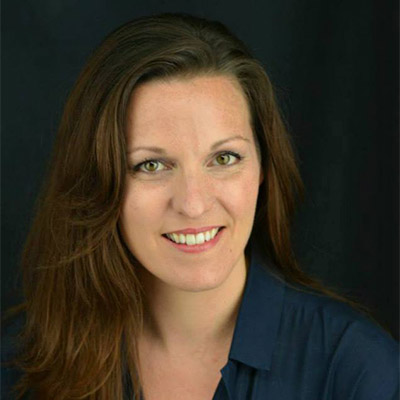 Misti Bradford
Co-Chair Design, Technology & Management
University of Wisconsin – Parkside
Associate Professor and Chair
Theatre Department
900 Wood Road
Kenosha, WI 53141-2000
716.400.2459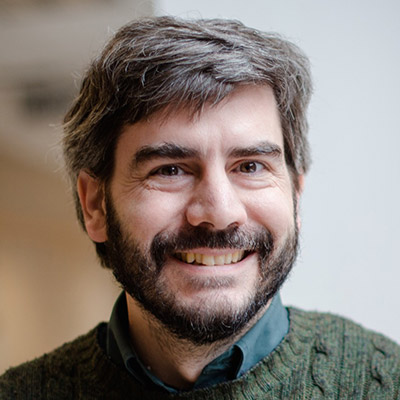 Christopher Plummer
Co-Chair Design, Technology & Management
Michigan Technological University
Professor, Sound Design
Commissioner, Sound Design & Technology USITT
209 Walker
1400 Townsend Drive
Houghton, MI 49931
906-487-3282