REGISTER ONLINE BY DECEMBER 15, 2019 TO PARTICIPATE IN THE IRENE RYAN SCHOLARSHIP AUDITIONS AT THE 2020 REGIONAL FESTIVAL IN MADISON, WISCONSIN.
All nominees MUST complete the online Irene Ryan registration form in order to participate.
PLEASE NOTE: Ryan nominees and partners must also have a paid festival registration in order to participate in the Irene Ryan Scholarship Auditions.
Congratulations on being selected as an Irene Ryan Scholarship Nominee! The information and links below will help you register and prepare for your audition.
NEW FOR 2020
We will run two preliminary round audition rooms simultaneously on Tuesday and Wednesday of festival week starting at 3pm January 7. To help us help you have a smooth start to your festival, please provide ACCURATE DETAILS on your registration form about your audition time availability and any other anticipated festival involvement.
CHANGES TO THE REGISTRATION FORM
Please read the registration form carefully at the links below, as some of the requirements have changed.
QUESTIONS
Contact the Irene Ryan Coordinators.
ABOUT THE SCHOLARSHIP
Since 1972, the Irene Ryan Foundation of Encino, California, has awarded scholarships to the outstanding student performers at each regional festival. These scholarships are made possible by the generosity of the late Irene Ryan who is best remembered for her portrayal of the lovable and feisty "Granny Clampett" in The Beverly Hillbillies.
The Irene Ryan Scholarships provide recognition, honor, and financial assistance to outstanding student performers wishing to pursue further education. The Foundation disburses the financial awards through a school designated by the winner, to pay tuition and fees for further education, not necessarily limited to theatre arts.
ELIGIBILITY
Student actors in both Participating and Associate productions are eligible for nomination. Nominations are by KCACTF regional respondents and the faculty from the participating schools.
ANNUAL SCHOLARSHIP AWARDS:
16 regional festival awards of $500
2 national festival awards of $3500 presented in Washington, D.C.
1 Best Partner award of $250 presented at the national festival..
The list of awards and opportunities associated with the Irene Ryan Acting Scholarship Auditions at the national festival continues to expand each year making this one of the most exciting educational and artistic opportunities for student actors in the country.
Recent awards made at the national festival include fellowships with these prestigious partners:
Society of American Fight Directors' National Stage Combat Workshop
Williamstown Theatre Festival Fellowship for outstanding minority candidates
KCACTF National Partners Classical Acting Award
Dramatists Guild Award for Excellence in a Performance from a New Play or Musical
Mark Twain Prize for Comic Performance
Margolis Method Summer Intensive in Minneapolis
Dell'Arte School of Physical Theatre and Mad River Festival
Sundance Theatre Laboratory
Other awards may be made at the regional level. Students and coaches are encouraged to consult their regional chair or regional Irene Ryan Scholarship Auditions Coordinator for more information on regional awards.
KCACTF Region III Registration
Information regarding time limits for each round, student status, etc…
Irene Ryan Acting Scholarship Audition Registration Form
Performance Rights for IRENE RYAN Audition Material
Recommendations for Preparing the Audition
For Ryan Nominees and Partners
CHOOSE A PARTNER
Select a partner who is able to rehearse with you during the fall semester and winter break. Ryan partners may work with two different Ryan nominees, but no more than two. Ryan nominees may not partner other Ryan nominees. Nominees must work with the same partner for both scenes. Choose selections that are appropriate for both of you but feature the nominee and meet the Ryan criteria. Read the contents of this website and its links for tips, rules, and explanations. Seek out faculty guidance in preparing for the audition and completing the remaining steps. (See "Preparing Your Audition") 
SECURE THE RIGHTS
Double and triple check that you have permission to perform all three pieces you've selected. See http://kcactf.org/performance/irene-ryan-scholarship-auditions/royalties-and-permissions.html for information regarding "pre-approved" plays with various publishers. Take note of certain playwright exceptions with some of the publishers. You will need to know the publisher (and "pre-approved" status) of each piece in order to complete the online Ryan Registration Form. To find the publisher of a particular play, a good, though not perfect, resource is www.findaplay.com. Be sure that you know the owner of the performance rights. Some pieces are published for reading and study by publishers who do not control the performance rights. Bring to the festival hard-copy proof that you've secured performance rights to any pieces not on the "pre-approved" list on the National KCACTF website above. For example, all plays published by Dramatists Play Service—except Albee and Beckett—are automatically eligible for use at the regional level, so you do not need hard copy proof, but different publishers have different rules. Be sure to check!
COMPLETE THE ONLINE FORM TO REGISTER
Nominees MUST complete the online Irene Ryan Registration Form by December 15, 2019 OR YOU MAY NOT PARTICIPATE. All nominees and partners must also be registered for the festival. There is no additional fee for participating in the Irene Ryan Acting Scholarship Audition. By submitting the Ryan Registration Form, you affirm that you were a college student at the time of your Ryan nomination.
Watch your in-box before the festival for an email confirming your registration and assigning you an audition date and time. Communicating prior to December 20th, 2019 any changes of material, performance order of material, or partner's name will ensure that paperwork and schedules prepared in advance of Festival is accurate and complete. Changes to information supplied after online Ryan Registration should be emailed to Missy Thibodeaux-Thompson at mthom1@uis.edu. Please put "Ryan Change" in the subject line of your email. After December 20th 2019, changes may not be able to be made, especially schedule changes.
GET FEEDBACK
The best part of the Ryan process is the opportunity to grow and learn from the experience. Regional faculty respondents will provide each student individual feedback after the preliminary round, and semi-final and final round selectors will give responses after each of those rounds.
RECEIVE A SCHOLARSHIP
The Irene Ryan Foundation awards sixteen regional and two national scholarships annually. One nominee and partner from every region will be invited to the national festival and the nominee will receive a $500 scholarship. The runner-up in each region will receive a $500 scholarship, but will not attend the national festival to audition for the national scholarship. Students and coaches are encouraged to consult their regional chair or regional Irene Ryan Acting Scholarship Auditions Coordinator for information on other regional awards. The Irene Ryan Acting Scholarships are, indeed, scholarships; so the Foundation disburses the award through a school designated by the winner, to pay tuition and fees for further education, not necessarily limited to theatre arts. Feel free to contact us with questions regarding the Ryans. We look forward to seeing you in January 2020!
WATCH THE RYANS
Faculty members and students who have paid their Festival registration fee may observe the preliminary rounds of the Ryans. However, audience may enter audition rooms only at breaks between rounds. Breaks may not run according to a published/announced schedule. During semi-finals and finals, audience members will only be allowed to enter or leave the theatre before the first scene and during intermission, so please plan accordingly. Additional useful information for nominees, partners, and coaches can be found on the menu.
AND! Break a leg Ryan nominees and partners!!!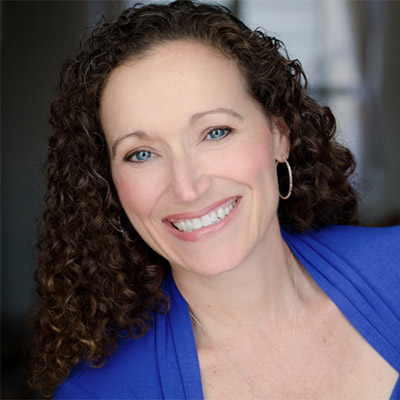 Missy Thibodeaux-Thompson
Vice-Chair, Irene Ryan Coordinator & Illinois State Chair
University of Illinois – Springfield
Associate Professor of Theatre
Department of Art, Music, and Theatre
One University Plaza, MS VPA 62
Springfield, Illinois 62703-5407
217.206.8307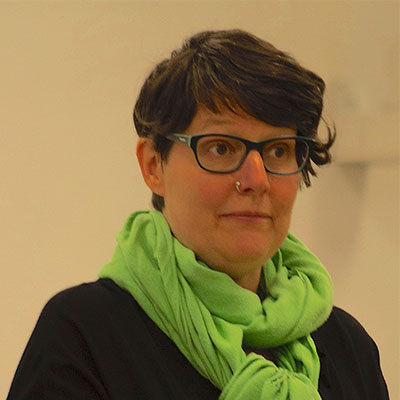 Heidi Winters Vogel
Irene Ryan Assistant Coordinator
Associate Professor of Theater
Wabash College
301 W. Wabash Ave.
Crawfordsville, IN 47933
765-361-6223