REGISTER ONLINE BY DECEMBER 20, 2021!
This year, for our Virtual Festival, there are TWO deadlines for MTI Registrants: The MTI REGISTRATION deadline is
December 20, 2021.
The SUBMISSION DEADLINE for the recorded cut is
December 31, 2021,
for the first 80 participants.
See below for further information.
The Musical Theatre Intensive (MTI) celebrates and fosters outstanding musical theatre students from across Region 3. The program offers educational opportunities at the Festival for both students and faculty to further their knowledge and appreciation of this type of theatre. Selected performers will be offered the chance to work hands-on with Musical Theatre professionals and participate in a cabaret performance to be held at the end of the week.
Review the Festival Process for Singers and Dancers below, then submit your audition request by following the instructions for How to Apply at the bottom of this page.
Participation for Singers
Because the festival will be virtual this year, we are taking solo submissions only to follow social distancing guidelines. Vocalists will work with industry professionals on their selections to showcase their work. The Musical Theatre Intensive is looking for strong acting through song and a variety of genres to showcase at the festival.
MTI Tentative Schedule
Wednesday, January 5, 2022
Morning and afternoon – MTI Vocal Audition Reviews
Evening – MTI Vocal Finalists Announced
Thursday, January 6, 2022
Morning – MTI Audition Response for those not chosen as finalists
Afternoon – MTI Vocalist Coaching
Friday, January 7, 2022
Morning and Afternoon – MTI Vocalist Coaching
MTI Final Cabaret Videos Submissions Due no later than 6pm
Saturday, January 8, 2022
MTI Final Cabaret Virtual Performance
Deadline for registration to participate in the Musical Theatre Intensive is December 20, 2021. The first 80 registered students will be sent a link to submit their Preliminary Audition (see below). There will be a waiting list of 20 students in case applicants miss deadlines or are unable to participate for any reason.
From the Preliminary Audition, our MTI Guest Artists will select 16 vocalists as finalists who will be showcased in the Musical Theatre Intensive Cabaret Performance to be held at the end of the week during the festival. The Musical Theatre Intensive Finalists will also have the opportunity to work with Guest Artists on their material during an all-day intensive workshop occurring on Thursday of Festival week. Any KCACTF eligible student may audition.
Round 1 / Preliminary Audition
Approximately 16-32 bars (ninety-second maximum) – due no later than December 31 at 6pm.
Preliminary Auditions will take place through video submission with a maximum of 80 vocalists permitted. As indicated above, this initial submission should be approximately 16 – 32 bars and no longer than 90 seconds of material not including the vocalist's introduction of themselves and their material. Vocalists should state their name, the title of the song, and the production it is from prior to singing their selection. Students should NOT indicate the school they attend at any time.
All selections must be performed with accompaniment, no acapella singing please. Because of the virtual nature of the festival this year, tracks and pre-recorded accompaniment is required – no live accompaniment will be provided throughout the festival. For the finalists, pre-recorded accompaniment is required for coaching sessions. Each participant must provide their own recorded tracks. For the purposes of this Intensive, vocalists should not accompany themselves.
Round 2 / Finalists – 1 full song (three-minute maximum) – due January 7 in the AM, required of only those that make the final round.
Vocalists who advance to the finals should be prepared to perform an entire song not to exceed three minutes. Internal cutting is permitted. Coaching slots will be pre-assigned and a confirmation email will be sent to the performer with the coaching times. As noted above, pre-recorded accompaniment is required for coaching sessions.
There will be a response session on Thursday for those not invited to participate in the Cabaret.
Ability to play urgent, strong, and clear objectives as an actor throughout the song. Vocalists must create an arc to the song in terms of storytelling, with a clear beginning, middle, and ending. 
Ability to make varied, specific, and bold acting and singing choices expressed throughout the performance both lyrically and musically.
Ability to perform the selection fully memorized with vocal excellence, exhibiting a healthy and varied vocal instrument through which the vocalist makes varied, informed musical choices that add texture and layers to their overall performance. Must exhibit a strong understanding of the lyrics and orchestrations. Musicality and musicianship are strongly considered.
Ability to physically connect to the song, making strong and varied choices expressing the character both physically and emotionally that shows a connection to the music and lyrics.
*If you wish to sing in the Musical Theatre Intensive please fill out Application Components A & B below. We will only have 80 audition slots, and they will be filled on a first come first served basis with applicants who submit a completed form. There will be a waiting list in case some applicants are unable to participate for any reason. Note that on the form, required fields are marked and must be completed in order to submit.
Participation for Dance
The 2022 festival will be unable to feature dance as part of the Music Theatre Intensive.
TIPS FOR VIRTUAL FESTIVAL
APPLY NOW
Students should fill out the online application form below, identifying the student singer and/or dancer and faculty mentor. The signup period begins November 1, through December 20, 2021.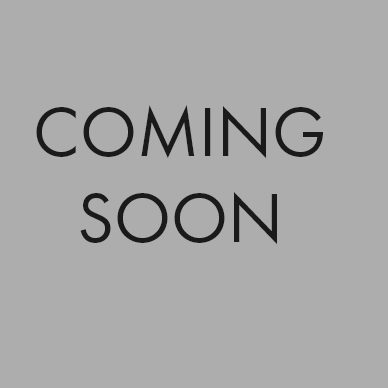 Lysa Fox
Music Theatre Intensive Coordinator
Western Illinois University
Associate Professor of Theatre
100A Browne Hall
Macomb, IL 61455
406-655-4224