This is a unified event for 2022 to be held in later February and early March. See information below.
Workshops will be held at the Region III Festival in place of this event.
This year's dramaturgy program has been combined into one unified, centralized program.
In 2022, the eight Regions will join forces to present centralized Dramaturgy programming which will include workshops, master classes, and discussions curated by all of KCACTF's Dramaturgy Coordinators, the leadership of the Literary Managers and Dramaturgs of the Americas (LMDA), and the National Advisor for the program, Lessing Award-honoree Mark Bly. Regional Festivals will still host dramaturgy workshops and opportunities, but the selection process for the LMDA/KCACTF Student Dramaturgy Award will take place through the centralized program.
Students interested in dramaturgy and literary management are encouraged to register for this program. The 2022 Festival Season offers us the opportunity to connect with fellow theatre artists and dramaturgs from across the country.
Event
There are two ways of engaging:
Participation with Consideration for the LMDA/KCACTF Student Dramaturgy Award – Submit a project (details below) to receive responses from faculty and professional dramaturgs, and be considered for selection for the National Festival.
Participation Only– Register to participate in the workshops, master classes, and discussions.
The 2022 Dramaturgy program will include a total of nine hours of gatherings on Zoom spread out over six weeks in January and February.
Two hours every other Monday will include master classes and workshops with professional dramaturgs. The third hour is a "homeroom" that will be scheduled and hosted by Regional Dramaturgy Coordinators during the week.

Week One
Programming – Monday, January 10 from 8:00 to 10:00PM Eastern
Regional Homeroom – TBD

Week Two
Programming – Monday, January 24 from 8:00 to 10:00PM Eastern
Regional Homeroom – TBD
Week Three
Programming – Monday, February 7 from 8:00 to 10:00PM Eastern
Regional Response Session – TBD

Attendance
Attendance at the sessions will be taken into consideration during the selection process, though participants may arrange for an "excused absence" with their Region's Dramaturgy Coordinator (in advance, if at all possible) and watch the recording of the session.
Students whose Regional Festivals overlap with the Dramaturgy programming may use this "excused absence" so not to miss out on other festival events. (For example, a student in Region 1 could use their "excused absence" and request the recording for January 24.)
LMDA/KCACTF Student Dramaturgy Award
The LMDA/KCACTF Student Dramaturgy Award is designed to recognize contributions by student dramaturgs to the conception, development and production of theater within their colleges and universities, or to educational projects in dramaturgy. The philosophical foundation of this award – like that of dramaturgy itself – rests in the belief that art benefits from examination on the parts of both artist and audience, and that creative inspiration accompanied by analysis and reflection is most likely to lead to productions and projects that fulfill the spiritual, social and personal potential of the theatrical event.
Submission Details
Dramaturgs should submit:
A title page, identifying the dramaturg, the project, and the school. Include your address, phone number, email address, and date of the project.
Two statements written by the dramaturg, one describing the breadth and scope of the project and its challenges, the other detailing the process from start to finish.
As much documentation of process as possible. Unrealized projects should reflect thoroughness in forethought and planning rather than documentation of the production process. Realized projects should reflect thoroughness in forethought and planning as well as documentation of the production process.
All materials that seem relevant, but do not exceed 100 pages. This may include information from websites created; questions asked during the process; and information gathered for individual packets. We are not interested in you scanning everything that you researched, but in your analysis and compilation of materials researched.
All materials must be in .pdf format.
Award Criteria
Distinctiveness: What is creative about the dramaturg's approach and/or analysis?
Contextualization: How is the production or project enhanced by dramaturgical analysis or research; alternatively, how is the academic project in dramaturgy imaginatively projected into a larger social, political, academic or artistic setting?
Impact: In what way are the audience, artists or institution enriched by dramaturgical ideas and execution
Ethics: How are issues that might be raised by the terms of the collaboration or changing responsibilities dealt with and/or resolved?
Significance: How does this project inform, challenge or advance the field of dramaturgy, in general and/or within the student's school?
Award Eligibility
Undergraduate and graduate students who work specifically as the dramaturg on a production or workshop, or who submit work created for a dramaturgy class. If the project is a workshop or production, the student must be credited as the dramaturg. The student does not need to be enrolled full-time to apply.
This award is the result of a unique collaboration between Literary Managers and Dramaturgs of the Americas (LMDA), the professional association of dramaturgs and literary managers working in North America, and the Kennedy Center American College Theatre Festival (KCACTF), a national program dedicated to improving the quality of college and university theater in the United States. Additional support is provided by the Association for Theatre in Higher Education (ATHE). Professional dramaturgs, members of LMDA who live in each region, will select the winner of that region's LMDA/KCACTF Student Award in Dramaturgy.
Program Participation Eligibility
Students will need a computer or tablet and a WiFi connection. If you encounter any difficulty in securing access to these, please contact your Regional Dramaturgy Coordinator so that we can assist you.
To be eligible to participate, students must be:
Attending an institution that has entered either an associate or participating production during the year in which the nomination occurs; and
A bona fide student at the time of the Regional Festival.
Visit this page for more information! https://www.kennedy-center.org/education/opportunities-for-artists/pre-professional-artist-training/kcactf/dramaturgy/
Deadline to register is January 3, 2022
Registration link https://airtable.com/shrfgJoqqxNVXC8Gf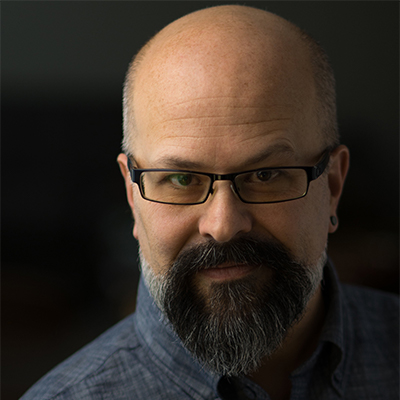 Matthew Reeder
Dramaturgy Coordinator
Ball State University
Assistant Professor of Directing and Shakespeare
Department of Theatre and Dance
Muncie, IN 47306
765.285.8809 office